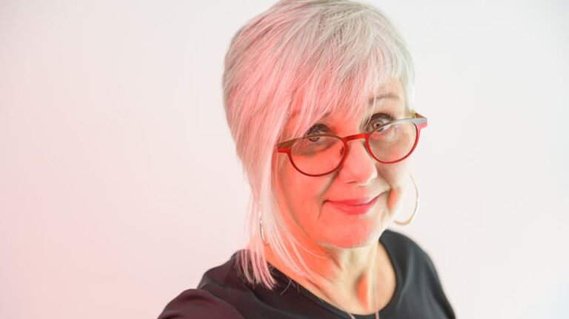 Biography
STEPHANIE SCHIRM is an accomplished, fine artist, apparel designer, and fashion illustrator. Inspired by the variability and curvaceousness of the human form—and equipped with a fearlessly vivid palette—Schirm expresses her signature aesthetic through a variety of media, industries, channels, and contexts. The dynamic tension between how her work looks (bright, sensual, kinetic, elemental) and feels (soothing, ethereal, meandering, enigmatic) gives it unusually broad appeal, from churches and galleries to retailers and manufacturers.
In addition to her work as an artist, designer, and illustrator, Schirm is a seasoned creative executive. As the one-time owner and operator of an apparel line, she quickly learned how to manage vendors and suppliers, clients and employees, finances and operations, logistics and fulfilment—skills that quickly and successfully transferred to the worlds of team management, production supervision, quality assurance, and sales-force training.
Last but not least, Schirm is a passionate, committed, and tireless advocate, educator, and organizer for the arts. Whether inspiring young children to express themselves through paint and brush… or as the instructor of a college-level fashion-illustration course… or with theatrical producers on a historically accurate staging… her ability to explain and demonstrate style, technique, process, and methodology makes her a valuable asset to art programming offered by charitable, educational, liturgical, and institutional organisations.
CV
DESIGN + ILLUSTRATION
Concept, design, develop, and deliver apparel, accessories, tapestries, and wall coverings.
Direct, manage, produce, and illustrate logos, catalogues, look books, line sheets, portfolios, and more.
Apparel categories include (but aren't limited to) work, sport, lounge, active, and evening for men and women.
Skilled/experienced/knowledgeable in the areas of sewing, painting (oils and acrylics), mosaic, collage, stencil, rubbing, sculpture, photography, illustration, assemblage, mono printing, block printing, resist techniques, and pattern making.
FABRICATION + PRODUCTION
Source mixed media and unconventional materials to achieve desired effects.
Develop standards, practices, metrics, and methodologies for production-line quality control.
Script manuals/instructions for—and provide direction/supervision to—production-line workers.
Extensive working knowledge of fit, fiber, fabric, grading, sewing, applique, assembly, textiles, and embellishments.
MANAGEMENT + DEVELOPMENT
Comfortable and confident managing/developing events, projects, budgets, and assets.
Strong explainer, presenter, and advocate of creative works, strategic plans, and business objectives.
Adept at leading, inspiring, managing, and evaluating teams, clients, vendors, suppliers, employees, and more.
Experienced in creating, revising, and maintaining business operations, including sales, marketing, promotion, and customer service.
TEACHING + CONSULTING
Guest artist for innovative and experimental visual-arts programs, serving students grades 1 to 12.
Inventor and provider of a special program, in which students participate in the plotting and painting of murals.
Design, develop, and deliver grade-school, after-school, and week-end programs for youth in painting, drawing, collage, mosaic, sculpture, and more.
Design, develop, and deliver college-level and adult-education courses in life drawing, acrylic painting, School and corporate murals, fashion illustration, and more.
Publications
2013 Multi Faith Calendar – Multi Faith Society, Vancouver BC
2005 Celebrate (vol. 47, number 4) – Catholic Liturgy + Ministry Today, Edmonton AB
2001 A Little Material In The Spiritual World – Kathleen Elliot, Mercury ON
2000 Sourcebook Of Architectural + Interior Art – Guild Source Books, Madison WI (vol.16)